Cool Down Your Home
SELECT US FOR AIR CONDITIONING REPAIR IN THE SIMI VALLEY and CAMARILLO, CA AREA
Your home should be a place where you can escape from the heat of the day. Make sure your HVAC system is up to the challenge. C & B Heating & Air Conditioning offers air conditioning service in the Simi Valley, Camarillo, CA area. We can repair and maintain your system.
We'll diagnose your system and fix it using proven techniques and superior materials. Get in touch with us today for air conditioning repair at your home in the Simi Valley, Camarillo, CA area.
5 COMMON AIR CONDITIONING UNIT ISSUES
What's the issue behind your air conditioning woes? Our HVAC technician can repair many of the most common air conditioning unit issues, including:
Refrigerant leaks
Compressor or fan control failures
Thermostat sensor malfunctions
Condensate drain clogs
Improper coil maintenance
Our technician can also repair more complicated problems. Contact us now to identify what's wrong with your air conditioning unit and get it repaired.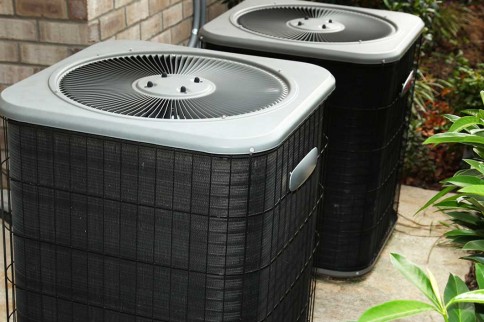 ---
HIRE A DEDICATED HVAC CONTRACTOR WHO WILL ARRIVE ON TIME
AND GIVE YOU THE QUALITY HEATING AND COOLING SERVICE YOU DESERVE IN THE SIMI VALLEY, CAMARILLO, CA AREA